Daniel Ben-Ezri
Founder, CEO & CTO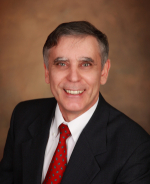 Daniel is a passionate innovator who has dedicated the past several years developing, refining and setting the vision for VoiceSee, the world's first handsfree and eyesfree web navigation platform. VoiceSee, YiZRi's flagship product, responds to the needs of real people – from the early technology adapters to mainstream users to the visually impaired. He has taken great care to ensure that people align with his software vision. He recognizes that people are his great asset– from business collaborators and partners to the clients using his technology. As such, he has boldly built YiZRi LLC from the ground-up with core values, social responsibility and a clear and resolute imagination.
With over thirty years of experience in software development at some of the most forward-thinking companies in the world including IBM and Indigo (now a division of Hewlett Packard), he brings best practices, knowledge, refinement and energy to the company.
Software innovation along with the power of people brings balance to YiZRi. Daniel is meticulously guiding YiZRi to gain success and relevance in the worldwide marketplace.
Contact us today for more information.